All the content creators are familiar with the term SEO. Even if they don't know the details about it, they must've heard of it. But technical SEO is where things get somewhat unknown.
To put it simply, technical SEO ensures that search engines like Google, Yahoo, etc., can crawl and index your website. It's not about ranking – it's your website being crawlable and indexable by the creepy crawly insects of these search engines.
I know this entire concept sounds confusing, but don't worry – I'm here to help you walk through it. This post will explore every possible aspect of technical SEO and break it down into something as easy as ABC for understanding.
Let's begin!
What is Technical SEO? 
Primarily, two things form the base of technical SEO – crawling and indexing. Keep in mind that these two are the most essential components further divided into numerous factors that are involved in getting the job done.
But before we dive into the world of those components, let's get to know crawling and indexing a little better.
Crawling is when search engines look far and wide for content. Whether it's articles, pictures, or any other form, during this process, search engines analyse the content of your website. They go over the codes, URLs, and all that jazz to become familiar with the content of a certain website.
Whereas indexing is involved in storing that information in an organised fashion and pulling it up in milliseconds when needed. So, if you've typed "Summer Fashion 2022" in the search bar, all the information scoured by the crawlers will pop up right in front of you.
And if you've done an excellent job in making your website crawlable and indexable, then it will be able to rank, generate organic traffic, and get your business booming.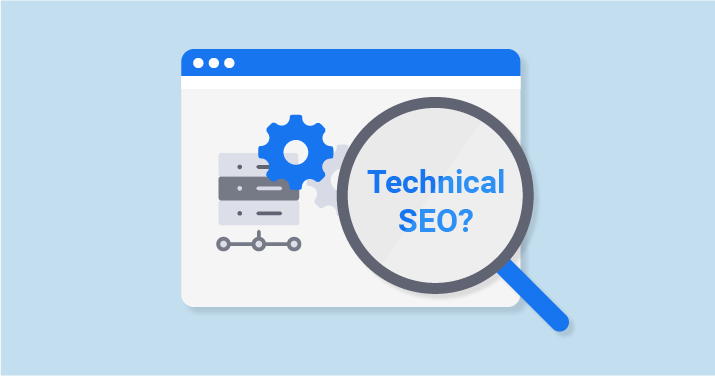 What Does Technical SEO Include?
Now that you understand the very elemental concept of technical SEO allow me to introduce you to its family members. And believe me when I tell you that they all are equally important and will throw a tantrum if you don't regard them as so.
I'm kidding.
While there's no such thing as perfect technical SEO, you must understand that the more, the merrier. What I mean is that covering more components bear improved results.
If you can get most of the components to work together, then the results will speak for themselves.
Here's a list of everything included in technical SEO:
Website Architecture

(how well-structured and organised the website's pages are)

Website Crawlability and Indexability

(how easily can the search engines collect and store info)

Working On the Broken Links

(links that no longer work have a negative impact)

Crawl Stats Report

(fast crawl rate equals to the sweet smell of easy and quick indexability)

Website Security

(having an SSL certification will solve all security problems)

No Index Tags/Meta Tags

(deindexing website's pages never felt so right)

Incorporating XML sitemap

(get your website served right to the crawlers and spiders)

Including Robots.txt File

(decides whether website's pages should or shouldn't be crawled)

Redirect Chain

(unwanted redirection is cut down to reduce loading time)

Breadcrumbs Bliss

(improve and simplify navigation through your website)

Core Web Vitals Report

(evaluates visual stability, responsiveness, loading, and performance)

Mobile-Friendly

(improves technical SEO and allows your website to rank as well)

Adding Structured Data

(making your content more understandable equals better ranking)

Removing Orphaned Pages

(increases traffic, improves ranking, and reduces crawl waste)

Generating SEO-Friendly URLs

(simple, keyword-centred, and understandable URLs improve technical SEO)

Working on Page Depth

(minimum number of clicks to reach a specific page guarantee better results)

Website's Speed

(the faster pages load

, the better the ranking)

Introducing Canonical Tags

(fight to make sure that the main page of your website gets the recognition that it deserves)

Switching to HTTPS

(better chances at ranking as compared to HTTP)
It seems quite a lot to digest at once, but it's all for the benefit of your website. Take your time, learn about every component, and then start with the technical SEO journey one step at a time.
Benefits of Technical SEO Important?
I know what you must be thinking.
Why should I go through so much of this hassle, anyway?
What's the use of it?
Why should I spend my time and money on a technical SEO expert?
Well, well, well.
This post is not about wasting your time or taking away your hard-earned money. Instead, this post ensures that your hard work doesn't go down the drain. And while that might draw some cash out of your pockets, be aware that it will be worth it.
So, let's take a look at a not-so-exhaustive list of benefits of technical SEO:
Ensures that your website is crawlable, indexable, and has a better ranking

Removes broken links that may give an impression about your website not being trustworthy

Increases the

reach of your website

Incorporates structured data that helps Google understand your website's content and thus ranks it higher

Doesn't allow unnecessary pop-ups that

hinder user experience

Protects your website from threats and boosts website security

Add sitemap to your website, giving Google an improved chance at ranking the website's pages

Makes sure that your website loads quickly and easily and is mobile-user friendly as well

Ensures that your website is easy to

navigate

and offers relevant information

Includes Robot.txt file that ensures the crawling and indexing of the most informative website pages

Gives your website's URL an SEO-friendly outline
To sum it up – is technical SEO worth it? Yes, it definitely is.
Technical SEO guarantees a technically sound website. And once a website is top-notch technically, it means that it loads quickly, has a better chance at ranking, and is user-friendly.
If a user finds all of these elements working harmoniously on your website, chances are that they will stick around for a more extended period.
The Ultimate Technical SEO Checklist
And now, moving on to the ultimate technical SEO checklist that includes every area that must be covered. If you end up missing out on any of them, I must tell you that will affect the results, and not in a good way.
Make sure to incorporate all of these elements to have a glorious turn-out!
Give Your Page Experience a Makeover
Page experience is solely about the user's experience while navigating through your website. It majorly includes Core Web Vitals that tell you about the users' experience based on page loading speed, how easy it is to interact with, and visual stability.
Brushing up your page experience simply means working and improving these areas to boost user experience. Other things that cannot be overlooked while working on-page are mobile-friendliness, getting rid of unwanted elements, and switching to HTTPS.
Get Rid of Crawl Errors
Crawl reports help determine if the pages of your website were crawled by Google or not. During this process, any pages that are not crawlable manifest as crawl errors. And crawl errors are those tiny minions of the devil that cause a multitude of problems.
Thus, it is essential to double-check for crawl errors and eradicate them as soon as possible. You can locate them easily through Google Search Console under the "coverage report" section.
Here you'll be able to learn about the errors, excluded pages, and the dangerous elements that are harming your website. Then, after you've determined everything, fix them all up and get your website running smoothly again!
Mend the Broken Links
Do you know that 404 error page?
The one that says – webpage no longer available?
That's a broken link.
Now, there could be two reasons for this. Either the webpage associated with that link has been deleted and moved to another website, or the URL is invalid. These broken links can either be internal or outbound links.
While they don't seem so harmful, broken links can cause a significant fall in SEO rankings. Not only this, but they also ruin conversion rates, affect bounce rate, and decrease the user's time spent on your website.
You can find the broken links using the SEO Audit tool. Here's how you can do it: 
Load a new project 

Enter the WordPress site's address 

Allow it to scan (may take around 15-20 mins) 

Click on the report section 

Update or remove the broken links accordingly 
Transition to HTTPS Protocol
It's been some time since most websites made a transition from HTTP to HTTPS protocol. And, if any of your website's pages are still HTTP, you should consider switching them shortly.
Why is that so? Well, because HTTPS offers more web security and protection from third parties. Furthermore, it encrypts the user's private information and makes your website more secure for people.
Switching to HTTPS is a complex process, but with this protocol, your website has a better chance at ranking. And here's how you can make the transition: 
Purchase an SSL certificate 

Install the certificate on your web hosting account to ensure proper functioning 

Double check that all internal links are directed towards HTTPs

Set up 301 directors (for your website to be freshly crawled and indexed) 
If you see a padlock to the left of the URL, the website is adhering to the HTTPS protocol; if not, you might want to have that checked.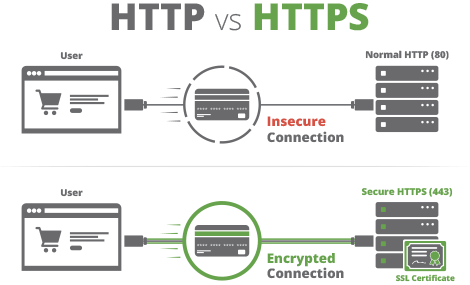 Get SSL Certified
Secure Sockets Layer acts as a protective shield, safeguarding the information shared between two systems. In addition, it protects sensitive data from falling into the hands of unauthorised people.
An SSL certification will inform the users that your website is entirely safe.
It will help build a better relationship with your target audience, allowing them to revisit. Having an SSL certified website means a good user experience, more traffic, and increased conversion rates.
Improve Website UX
Technical SEO only wants to achieve one goal – improving user experience.
If users are satisfied, they will definitely want to come back again, which automatically accelerates your website's success.
In order to make this dream come true, there are a lot of aspects that need to be covered. Components like; engaging content, attractive infographics, white space, or improved page speed are just some of the many factors.
So, try to work and perfect these areas to ensure exceptional results for your website.
Simplify Your URL
Apart from the content, the website's URL should also be SEO-friendly. Again, it's because short and properly structured URLs tend to rank higher as compared to poorly understandable URLs.
For example – www.BTS.com/Kim-Namjoon/ – is a simple, meticulously designed URL. It's easy to understand and even memorise. A simple tip though – using hyphens in the URLs is also advisable, but adding underscores is a big no-no.
Therefore, simplifying your URL and making it comprehendible will significantly help make your website technically sound.
Introduce an Optimised Robots.Txt File
Like I've mentioned before, Robots.Txt File decides which of the website's pages should be crawled and which should be avoided. It may sound a bit weird but hear me out.
You don't want all of your pages to be crawlable. Why? Because that may overload your website with requests and divert the audience away from the actual selling point.
To have more control over the content that you put out in the market, embedding an optimised robots.txt file is a great option! Because it keeps the audience away from the repetitive pages and prevents duplication of the content.
In order to create and edit the robots.txt file, simply take the help of WordPress SEO plugins. However, the robots.txt file is manually written, edited, and uploaded in some cases.
Remove Duplicate Content
As mentioned in the last heading, duplicate content is not suitable for SEO. It will drive the audience away from the actual content. Make sure that the title tags are crisp and unique so that the users know which page they are specifically on.
Because duplicated content promotes an awful user experience, and also confuses Google. It throws the search engines into a state of bewilderment as to which one they should rank. 
This may lead to the original content falling behind the duplicate content, thus negatively affecting SEO.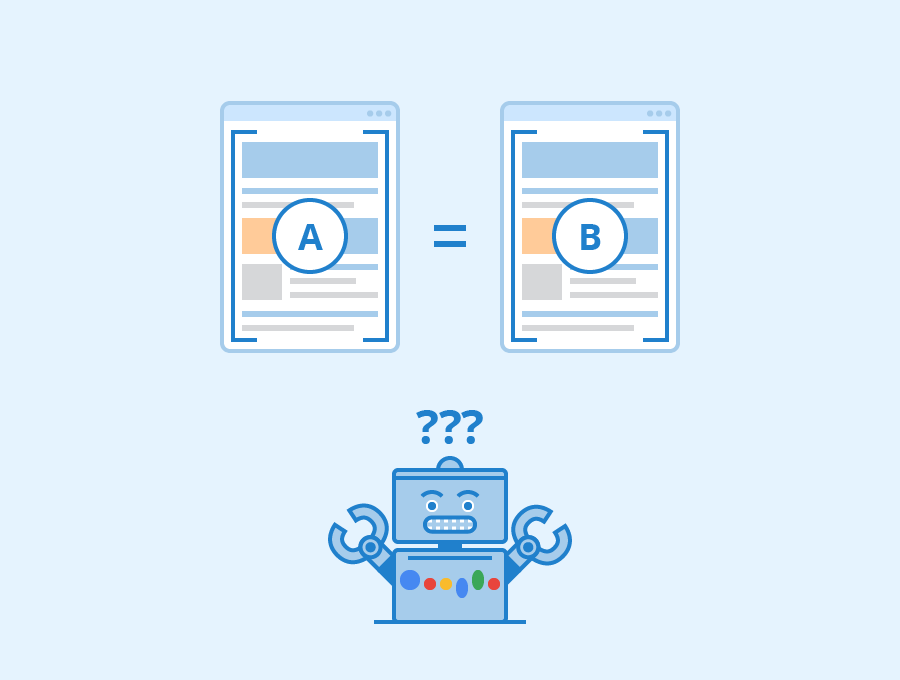 Use Schema Mark-up
If you're not using schema mark-up already, it's about time you did so.
Another name for schema mark-up is structured data. As briefly discussed before, structured data aids Google in understanding the content of your website. By doing so, Google can rank it above other websites and draw more organic traffic.
Therefore, if Google can better understand your content, it will show more informative results to the users.
Here's how you can add it: 
Open Google's Structure Data Mark-up Helper 

Select the type of data that you want to mark up 

Then, paste the URL of the page/article that needs to be marked up 

Choose the elements that you plan to mark up 

Create the HTML by clicking on the top right, red button 

Check out your page and how it looks like with the help of Structured Data Testing Tool 
To Index or To Not to Index
I mean, is this even a query anymore?
Ensuring that your website is indexable by Google means that it will be able to pull up the data when a user searches for it.
Also, you should know that it's pretty common to have the website's pages deindexed when a site is moved from a prototype phase to a live one. So, you need to double-check if everything that you want is indexed or not.
Therefore, indexing is an essential element of technical SEO. Without it, there's no way that your data could be accessed by Google.
To check if the website that you've developed is indexable or not, use the Site Audit Tool.

Speed Up Your Site
Who likes a website that takes centuries to load? No one.
And while your content, marketing strategy, and all the other things will be top-notch, no one will plan on staying if your website were unable to load quickly. Users might even leave before your website shows what it has to offer.
Google's PageSpeed Insights tool can help you achieve the speed you're looking for.
Get Essential Tools
A technical SEO expert clearly understands the importance of technology. Because without such technology-driven tools, SEO would have been way more complicated than it already is.
Bing Webmaster Tool is one of the two tools that I'm going to discuss first. This tool aids you in learning about the user experience of your website. Moreover, it's also helpful in monitoring the overall performance of the website.
Whereas the Google Console tool provides you with the facility of monitoring your website without much hassle. It also quickly fixes errors like malware issues, site load, and server issues.
Getting registered with these tools will significantly improve your website's performance and credibility.
Include AMP
Accelerated Mobile Pages ensures that your website loads quickly and effortlessly on a mobile. It's prioritised by Google's algorithm, so it wouldn't harm you to try AMP out.
Let's look at it this way. If two websites adhere to Google's best practices, but one of them has AMP while the other doesn't. Which website do you think Google will prefer? Obviously, the one that will load faster and is more mobile-friendly than the other one.
AMP ensures that there is limited involvement of JavaScript and CSS elements so that the website can load quickly.
Add an Optimised XML Sitemap
XML Sitemap is basically a roadmap of your website's URLs. It plays a role in informing Google of the content available, providing information about it, and ensuring that the crawlers can reach it.
Take the following steps to create and turn in an XML sitemap: 
Round up all the URLs that need to be optimised 

Code the URLs in an XML format 

After generating the XML sitemap, look for "sitemaps" in Google Search Console

In the "add a new sitemap" option, insert the URL of sitemap you created 

Now click submit and let Google crawl the new sitemap 
An XML sitemap is a vital SEO tool, and I'd recommend you add it as soon as possible!
Install Image Compression Plugin
Images are an essential part of SEO, as they impart a comprehensive message to the users. In addition, they make your website attractive and increase readability. But adding a high number of images can cause the website to lag and not load as swiftly as possible.
In such cases installing an image compression plugin comes in handy.
As the name suggests, the image compression plugin compresses the image sizes to improve website speed. Along with this, it also decreases page load time, thus improving page experience.
Alternatively, you can check these compression tools as well.
Hreflang Tag
The hreflang tag can be tricky to grasp, but I'll try my best.
Suppose your website has numerous versions in different languages. Then you'd obviously want the user from a specific geographical area to come across the webpage that corresponds with his/her preference.
So, for example, if they live in Spain, they'd like to see the Spanish version of your website. And this is where the hreflang tag comes into play.
Hreflang tag is an HTML attribute that tells Google or different search engines about these alterations, thus boosting SEO.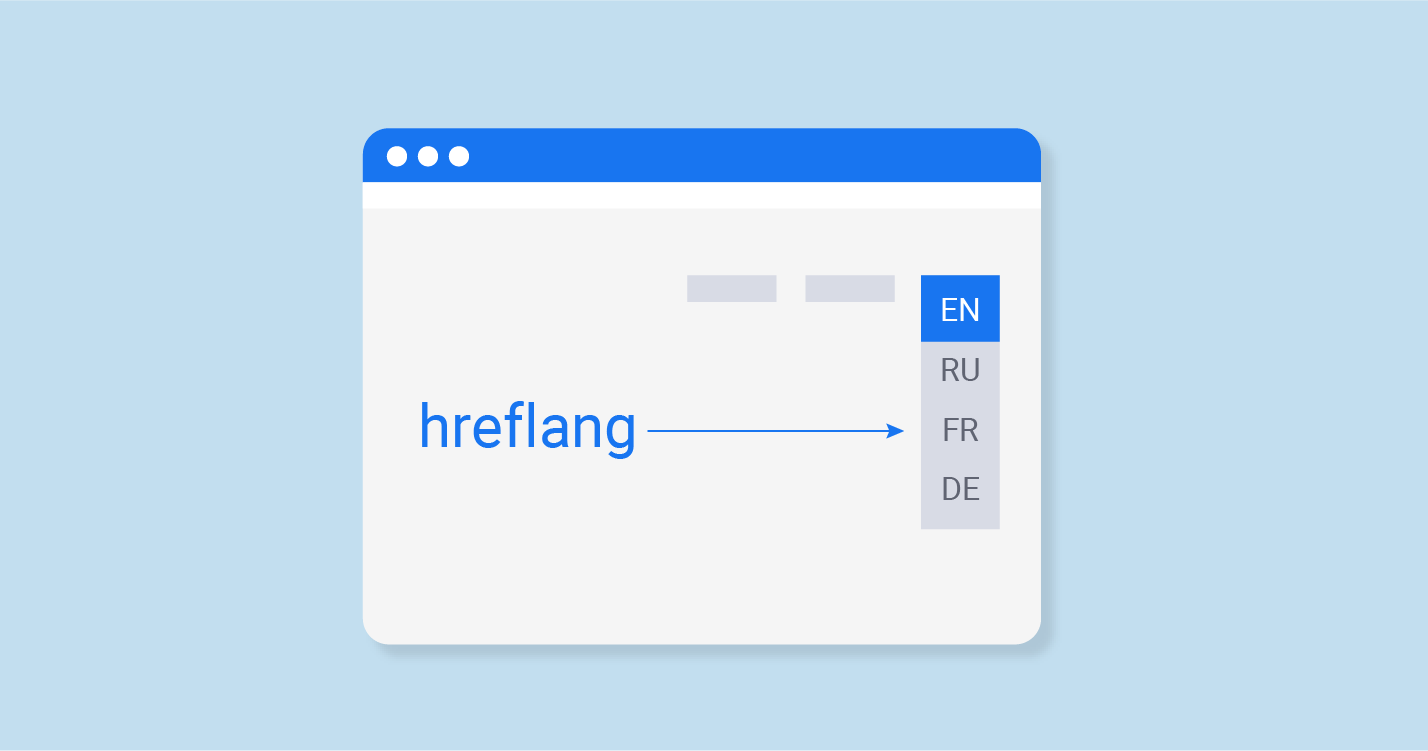 Technical SEO Vs. Traditional SEO: How to Differentiate Between the Two?
There are multiple forms of SEO – on-page SEO (also known as traditional SEO), off-page SEO, and technical SEO.
On-page SEO focuses on your website's written content and tries to improve it. It includes:
Keywords research – keywords that are closely related to the content that you're trying to market,

Content creation – content focused on targeted words, all the while maintaining top-notch quality

Keyword density – using keywords in the right amount 

Content optimisation – taking care of

keyword density

, and using them in the right places to ensure better ranking
There are multiple tools to help you with keyword research, content creation, and utilising the keywords properly. While traditional SEO is incredibly vital, it solely focuses on increasing the reach of your content and not the audience.
These single-word or short keyword phrases are successful in generating traffic. Still, they are not heedful of the needs and requirements of the user. Thus, while the content, meta descriptions, headlines & headers, and structured data are essential – they sometimes are not exactly what the user is looking for.
To ensure that your users stumble upon the content that you want to show them – here's when you need technical SEO.
It's understood that a good user experience outweighs the content's quality. I'm not saying that the content should be useless; I mean that it's okay to have mediocre content coupled with high readability, quick website loading, and mobile-friendliness.
Compared to a website with spectacular content, a technically optimised website has higher chances of getting crawled and indexed by search engines. The search engines, too, will want the users to have a smooth, enjoyable experience. Therefore, they will ensure to rank those websites higher than the others.
Simply, traditional SEO focuses on getting your content recognised, whereas technical SEO works in combination with various non-content components to bring about a good user experience.
Alright, for the sake of completeness, let's briefly discuss off-page SEO, the last type of SEO, as well.
While on-page SEO focuses on polishing up the content, off-page SEO works on maintaining relationships with other websites.
Think of it as a foreign minister trying to establish good relationships with various countries to improve their social standing in the world. Just like that, off-page SEO strategies ensure that your website is authentic. And it's mainly achieved through top-notch backlinks.
Stepwise Guide to Begin with Technical SEO
Technical SEO is a complicated process, and for it to make sense, it needs to have a proper format.
Without a proper pattern, mixing things around and expecting spectacular results is plain stupidity. And that's why I'm here! To protect you from ruining the dish, i.e., your website.
So, the technical SEO experts have cooked up a recipe regarding the steps to be followed for technical SEO to produce maximum benefits. Here's what you will have to do:
Step #1 – Go Through Your Content 
If you think of boosting your website technically, without fixing the core, i.e., the content, you're gravely mistaken. Checking out the content and fixing all the major and minor mistakes will improve the results.
Step #2 – Correct Keywords Distribution 
An incredibly crucial factor is where to place the keywords or keyword phrases. Just stuffing them in the entire article will never work out nicely. So instead, you need to ensure that the primary keyword/keyword phrase is in the title and first paragraph for improved results.
Step #3 Heading & Subheadings
Next, follow the headers and the sub-headings and make sure that they are correctly distributed throughout the article. While it's not crucial for the title, you should know that the subheadings need to have a proper layout and a pattern.
Step #4 Work on the URL 
After fixing up the content, take a look at the URL. Optimised URLs are directly related to increased-click rates and sharing. The shorter and easier to read the URL is the higher chances of attracting more audience.
Step #5 Title & Meta Description
Next up, pay heed to the title and meta description. Make sure that both of them strictly adhere to the rules and regulations of SEO optimisation, contain keywords, and are unique. These components ensure that the users or the search engines understand the context of a respective page. Thus, improving its chances of indexing and ranking.
Step #6 Work on Image Optimisation
As crucial as the written content is, images are no less. Image optimisation is incredibly essential for technical SEO. Not only does it help in loading your website faster, but it delivers a comprehensive message making it highly user-friendly. However, you need to be smart about image insertion and avoid overdosing.
Step #7 Build Internal Links 
Building internal links gives structure to your website. For example, it allows Google to assess and rank pages according to their value. In addition, it establishes hierarchy, thus directing organic traffic to the pages with the most value.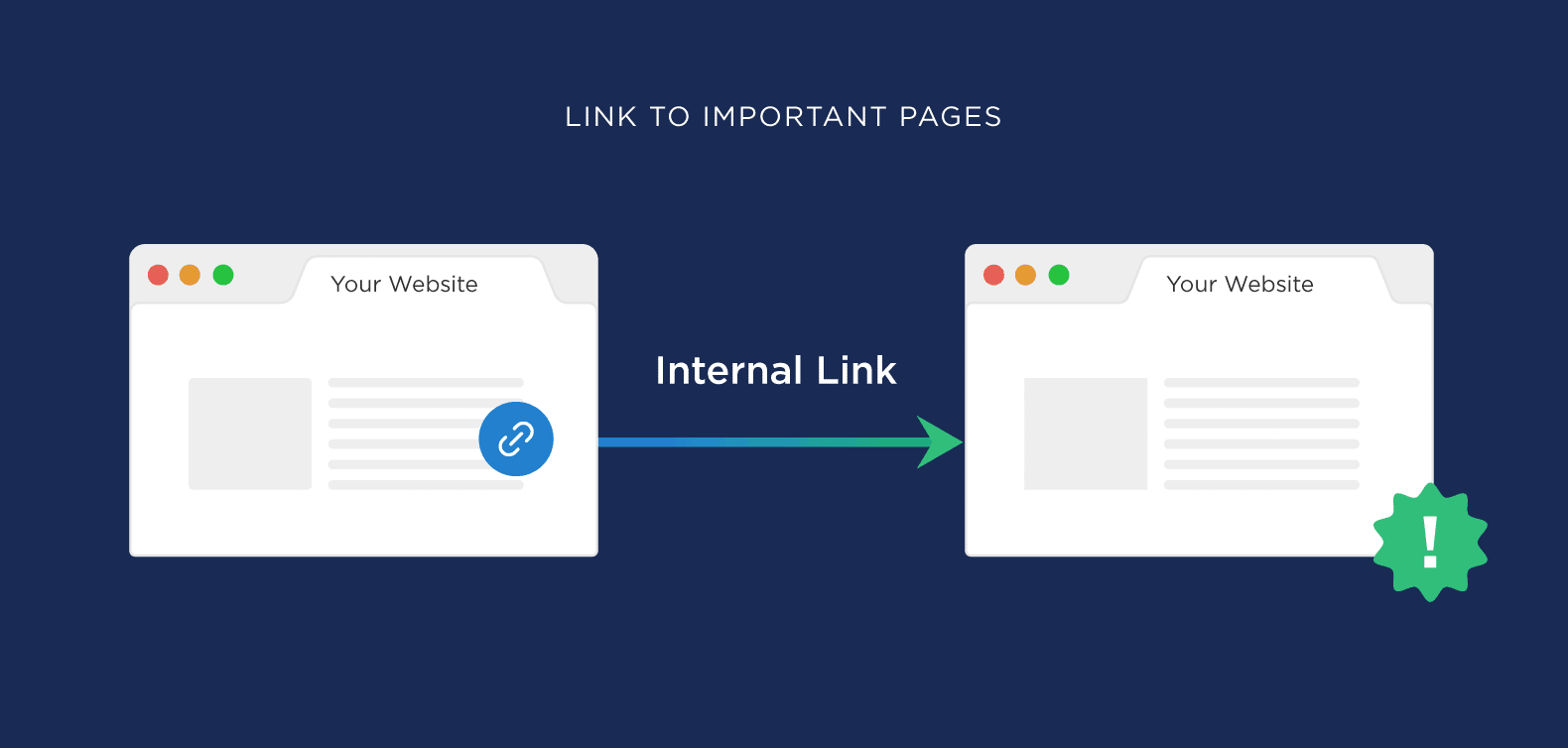 Step #8 Build Contextual Links 
Contextual links are deep links that promote the content unique to your website. Breaking up this unique factor into multiple pages boosts internal linking and allows your website to rank better.
Step #9 Establish Outbound Links 
Last but not least, outbound links build website credibility. Because you're linking authoritative links to your website, it proves that you've thoroughly researched and that your content is authentic.
To ensure that you're making the most of implementing technical SEO – it's preferable to follow an order. This allows the technical optimisation to be incredibly effective and produce enhanced results.
11 Skills Every SEO Expert Should Have in 2022
An SEO expert optimises websites to generate organic traffic and higher rankings. They are the people who know the secret behind getting your website on the radar of your targeted audience.
Thus, they are a valuable asset for all website owners.
However, there's a certain skill set you must keep in mind before hiring one. Many people claim to be SEO experts, but don't bear good results.
So, to help you out pick the right SEO expert, here's a list for you to refer to:
1. Excellent Writer
SEO is based on the content. Obviously, other factors are involved, but the fundamental thing is the content – which you're trying to sell. And I mean content in the form of writing.
Every SEO expert must be an excellent writer because weaving keywords is not an easy task. Often it looks like the keywords are being forced, which comes off as incredibly unpleasant. Thus, when you're looking for a professional in SEO, be mindful of their writing skills.
2. Skilful Analyst
If someone claims to be an SEO expert, look at their analytical skills.
Analysis in SEO means pulling out data and understanding if the SEO marketing campaign is going as planned or getting derailed. It also helps determine what went wrong so that it can be fixed for continued success.
An SEO expert will just not be able to pull and interpret the data but also figure out the problems, and devise solutions.
3. Research Guru
A must-have quality for an SEO expert is research skills. Research is incredibly vital in many fields, but when it comes to SEO, it forms the base of everything.
Without adequate research, it's impossible to stay at the top of the game. In addition, there are new marketing strategies and new competitors every day. Thus, constant research is vital to SEO.
Another aspect that involves research is keywords. But, again, it's a long and tiring task that requires a lot of patience – so, at this point, you're definitely looking for someone who enjoys research and is not short-tempered.
4. Adaptable
It's essential to understand that a single SEO strategy doesn't fit all companies. This means that you want a flexible, open-to-change SEO expert who knows when to take different routes. It also means that they shouldn't be fussy about it or cause you trouble in the long run.
5. Incredible Management Skills
An SEO expert is a pro at managing things. They are well-versed with the art of project management, and this is another vital skill an SEO expert should have.
SEO is not just about improving the website or conducting deeper and better keyword research. It also involves planning (even micro planning at times), managing your team, and submitting the work on time.
If someone claims to be an SEO expert, look at how they're managing their projects. Do they have a systematic approach? Are they able to divide the work among the team members? If they are working solo, how organised are they?
All the questions will help you identify a true SEO expert. And if you're aspiring to be one, then work on your management skills.
6. Ability to Prioritise Tasks
An expert SEO will know what tasks are crucial, which are more time-consuming, which can be dealt with at short notice, and so on.
Therefore, if you want to be labelled as an SEO expert, learn how to prioritise and be excellent at it.
7. A Critical Thinker
You need someone who knows how to use that head on their shoulders. It all comes down to "critical thinking" because a critical thinker will be able to think out of the box, thus optimising your website.
An SEO expert needs to be fluent at critical thinking to understand what works for the rivals and what doesn't. Then, they should be able to bring about changes accordingly to develop a strategy that ensures the success of your website.
It's true that there's no such thing as an SEO technique; thus, critical thinking plays an integral role.
8. Good Social Skills
An SEO expert will be a people person. And not the party, do-shots-with-you type but someone who can communicate with the clients without any issues.
Let's imagine that an SEO expert is terrific at what they do, but they cannot explain the SEO process to their client. What's the use then?
SEO takes time, and you must be able to convince your client to have patience and wait for the results. Not having adequate social skills will only cause more trouble and confusion, resulting in total chaos for the client, website, and SEO expert.
9. Handy with SEO Tools
SEO involves too many components to be handled manually. Obviously, to speed up the process and bear quicker results, an SEO expert must know how to use SEO tools.
And, let me inform you that they are as complex as SEO itself. But an SEO expert, who knows what they have gotten themselves into, will be incredibly handy with them.
Whether it is fixing, optimising, researching, monitoring – there's a tool for every job, and they all have different purposes.
A skilful SEO professional will know which tool can help them out in which area. Thus, they need to be tech-savvy and updated with upcoming latest tools.
10. Basic-Level Coder
Now, I'm not saying that an SEO expert has to be a pro at coding. But it'll be helpful for an SEO expert to have some basic knowledge regarding coding for optimisation purposes.
Having a rough idea of website coding will eventually prove helpful in designing SEO strategies that not only resonate with the website's essence but promise results too.
11. Top-Notch Decision-Making Skills
SEO is a constantly changing and evolving field.
Almost every other day Google wakes up and decides to tinker a bit here and there, completely changing the paradigm of SEO.
In such a fast-paced and ever-evolving environment, it's crucial for an SEO expert to be a quick decision-maker. Because it's easy to lose your progress, an SEO expert should be able to decide what is best for the website without relying on various people.
Undoubtedly, there are many other qualities an SEO expert should have, in my opinion, these are the most vital ones. If an individual lacks in any of these areas, you'd have to think twice before making them a part of your team.
Food for Thought: Is Technical SEO Dead?
Here's a question for you all – is technical SEO dead?
And my response to this question will be – why would someone even ask that?
Not having technical SEO means severing the bond your website and the search engines have. Without it, search engines will not be able to understand a word about your website. Sounds pretty scary, right?
As you all know by now, for your website to even appear in the search results, it first needs to be recognised. And being recognised means that it should be crawlable and indexable. So, if this is not happening – how can you even expect your website to show up!?
SEO, specifically technical SEO, is not dying. In fact, it's evolving daily. There are many tools, online courses, and a better understanding of SEO compared to the past – allowing it to become a more familiar concept.
I mean, without technical SEO, there'd be no way to locate broken links, no website security, no way to cut down unwanted redirection, and much more!
Suppose all of this is not taken care of. In that case, the world of search engines and websites will definitely fall into chaos – each one of them hell-bound to destroy one another.
It'll be like a techno world war.
Okay, maybe I exaggerated that a little bit, but you get my point, right? There's no way technical SEO will be dead. On the contrary, it has just started to bloom, and it will continue to do so.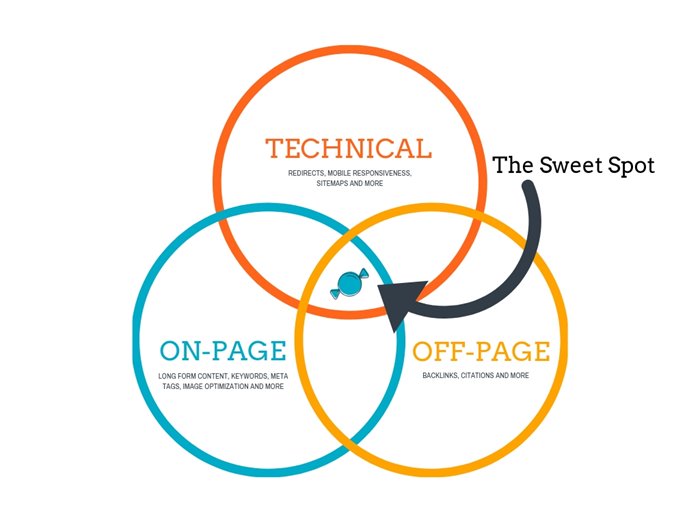 Wrap Up
We finally made it to the end!
I tried my best to keep it as comprehensive, knowledgeable, and understandable as possible.
So, to conclude; technical SEO is a blend of multiple factors. They all work together to help search engines crawl and index your website better. Therefore, before even thinking about having your website ranked, this is the step that you must pay attention to.
Furthermore, it's vital to understand each component so that you don't mess up or get scammed. At this point, I can't even decide which one's the worst.
Anyway, I wish you and your website the best of luck, and happy crawling, indexing – basically, happy technical SEO-ing!