Pay-per-click (PPC) marketing is one of the most effective digital marketing channels available to businesses of all sizes. It enables businesses to generate high-converting visitors quickly without having to wait for SEO or other traditional marketing methods to take effect. Pay-per-click advertising is used by 45 per cent of small firms, according to a survey.
While some businesses have mastered PPC advertising, others are still learning via trial and error what works and what doesn't. Your ability to use the platform effectively will determine the success of your PPC campaign. You're probably not conducting PPC advertising correctly if you're not obtaining the intended results. Your blunders and faults will cost your company money, but they will have no long-term impact.
Our article will go over eight common PPC mistakes that can drain your PPC budget, as well as suggestions on how to avoid them.
1. Failing to Plan Your PPC Campaign Correctly
Every PPC campaign requires a well-thought-out approach. Businesses frequently make the error of not conducting thorough research or conducting shoddy research on their target market. Buying advertising without a well-thought-out strategy that outlines your company's goals is like pouring money down the drain.
A plan specifies how you'll distinguish your products and services from those of your competitors, as well as how you'll identify your target audience, how much cash you'll spend on the campaign, how you'll establish your major performance measures, and how you'll structure your marketing.
2. Not Defining Success
If you don't identify what success feels like, then you can't make choices that are reasonable and realistic when you set up, run, and evaluate your PPC campaigns. Begin with broad corporate objectives, business goals, or more specific targets. Then, work backwards to see how PPC will affect the organisation.
Calculate the total number of leads, revenues, visits, impressions, or other important metrics. Build a PPC media projection if necessary. Make sure your budgets and performance expectations are set correctly by studying the data.
3. Having a Landing Page That Isn't Optimised
You're not getting the most out of your advertising money if you're merely marketing a product or service to lead people to your usual homepage. Visitors are unlikely to search your entire website for a product or service. They will instead depart and click on a link that will take them directly to the product.
4. Budgeting Inadequately for Your Campaign
Although PPC advertising can be profitable, it is costly to deploy and can quickly deplete your budget. You'll need enough money to keep your PPC advertising running if you want them to be successful. When it comes to PPC marketing, many firms make the following budget-related mistakes:
For each campaign, they established the same monthly budget.

Launching an account without a maintenance strategy.
5. Using Incorrect Keywords
Keywords are the focus of PPC advertising. Many companies commit keyword errors such as not prioritising top keywords, utilising too many terms in their ads, neglecting negative keywords, and bidding on broad match keywords.
6. Attempting to Reach Top One
The effectiveness of your PPC marketing plan should not be determined by the position of the ad in the SERP. Rather, you should concentrate on your return on investment. Many firms spend money on advertisements to get to the top of the search results, regardless of whether or not they produce income. At the end of the day, you've spent money and haven't made any. Prioritise return on investment over position for the greatest results.
7. Using Ads to Target Everyone
Using ads to target everyone is the most common PPC mistakes that you should think about. Stop targeting everyone with your commercials because not everyone will buy your stuff. Although advertisements allow you to access a big audience, this does not always equate to increased sales. The key to success is properly segmenting your audience and targeting the appropriate people with the correct ad.
8. Ignoring Call to Actions
Ignoring calls to action is among the common PPC mistakes. Besides, it should be included in all kinds of advertising. Potential clients would be unsure what to do if there was no call to action. You must persuade searchers to click on your link rather than the competitors' links in organic search results, and you must beg for a sale. An advertisement without a call to action is like a salesperson who never tries to finish a transaction.
How to Avoid These PPC Mistakes
It's easy to make PPC mistakes, especially if you don't know what you're doing. Fortunately, there are steps you can take to avoid them. Here are a few of them:
Make a List of Objectives For Your Campaign.
If you don't define goals, it will be difficult to measure your progress and evaluate your performance. Make a list of objectives. Once you've decided on your specific goals, you can start planning an effective campaign that will help you achieve them.
Make a Budget Plan.
Before you start allocating funds to your campaign, you must first establish whether or not conducting a PPC campaign would be lucrative for your company. If your profit margins are modest and the cost per click is high, then PPC may not be suited for your organisation. If PPC marketing is effective for you, make sure that you have enough money on your budget for your campaigns to generate the desired number of clicks, conversions, and sales.
Make Landing Pages and Optimise Them.
The fundamental goal of a landing page is to generate a conversion. To boost your conversion rate, you must ensure the message or email offer is connected to a personalised landing page.
Make a Specific Audience Your Priority.
You'll need to narrow down and target a specific audience that is likely to purchase your products if you want to obtain the greatest conversions.
Use Relevant Keywords.
To increase your conversion rate, conduct rigorous keyword research and employ high-value keywords; avoid broad match keywords; and include negative keywords in your campaign to prevent your PPC advertisements from appearing on irrelevant searches.
Don't Forget Your Advertisements.
Keep an eye on the results of your adverts at all times. This can help you figure out which ones are a waste of money, which ones are profitable, and which ones need to be improved.
Stop Generalising Your Retargeting.
When you remarket lists that are inevitably too general and badly segmented, one of the most prevalent ways to waste money is to remarket them. If you're remarketing a brand ad to everyone who has visited your site in the last three weeks, it's crucial to consider whether the criterion is too broad to have a good impact on your conversion rates.
Give Your Exclusion List the Time and Attention it Needs.
Exclusion lists are critical in PPC marketing, as all PPC marketers are aware. However, this crucial aspect of your marketing can frequently be overlooked. Exclusion lists, in essence, assist customers in focusing on acquiring new clients rather than those who have previously been enticed onto your pages.
While retargeting is essential, and existing clients should be treated with respect, it's critical that you adapt your current campaigns to concentrate on generating new conversions. With a healthy amount of user data accessible, data-based exclusion can be used in conjunction with cookie-based exclusion to create an effective conversion strategy.
How to Make the Most of Your PPC Budget
PPC budgets would be endless in a perfect world, and we'd have a full crew dedicated to administering and optimising our ad campaigns. Unfortunately, most businesses do not operate in this environment. Even firms with substantial PPC budgets may not be receiving high results from their advertisements. So, what are the options for a PPC marketer?
The first step is to figure out where every penny of your PPC budget goes. The second step is to use that information to extend your future budget even further. You don't need a large budget or a large crew to accomplish this. Here are some suggestions for maximising your PPC budget:
Increase Your Bids For High-Value Keywords.
Do you know which of your keywords is the most profitable? While it's crucial to track impressions, clicks, and leads, you should also optimise your advertising for income production. How many of those leads turn into sales? While your ad may generate hundreds of clicks and tens of leads, how many of those leads convert into sales? 
Monitoring the effect of your ads on inbound calls, form submissions, and live chat sessions is an excellent way to improve your ad performance. Even better, put your money into keywords that generate income rather than leads.
Select the Appropriate Platforms

.
The cost of advertising on various PPC channels varies. While Google is the most well-known pay-per-click advertising company, don't overlook Bing or Facebook. The results of Microsoft Ads, in particular, have been spectacular. Microsoft advertising has been determined to be roughly 33.5 per cent cheaper, with a good reach but much lower cost.
Likewise, you may discover that advertising on social media channels is less expensive in the long run for your company. However, because you're targeting users based on their search intent, it's worth remembering that search ads have a much higher intent. You target individuals on social media primarily based on their interests and demographics.
Remove Any Placements That Are No Longer Relevant.
Irrelevant placements can be a significant waste of your PPC spending, so targeting your advertising is critical. Consider an ad that generates a lot of traffic, but the user isn't a good fit for your product, so you're squandering money on ineffective leads.
Assume you're a seller of iPhone cases who wants to increase interest and sales through PPC advertising. You're already sharing your ad to users who aren't relevant because you can't sell Android cases if you try to target the term 'phone cases.'
Take the time to learn about your present consumers and the search intent that led to their purchase of your product. Using tools like Ruler Analytics, you can observe which keywords generate income, allowing you to fine-tune your ad campaigns.
For a variety of reasons, retargeting is an efficient way to maximise your PPC expenditure. For starters, you may reach out to warm audiences with powerful communications, knowing that they are already familiar with your company and product. Although retargeting enhance your conversion rate in general, it is more expensive across all PPC channels.
You won't be losing potential customers if you use retargeting. We all know that today's customers have long customer journeys. While your initial attempt to convert them into a lead or client may not have been the best message at the best moment, retargeting them could mean you're reaching them at the correct time and on the right channel.
Use A/B Testing and Report Frequently.
It's critical to test across all paid channels to determine what's working and what isn't. You can easily see the impact on your bottom line with Ruler Analytics. This means you can fine-tune your campaigns (and your PPC budget) based on the changes that lead to increased sales.
A/B testing capability varies by channel, but there's plenty to try. Take a look at your copy or ad creative. Experiment with different audiences and targeting to learn more about your ideal target market. What you learn could surprise you.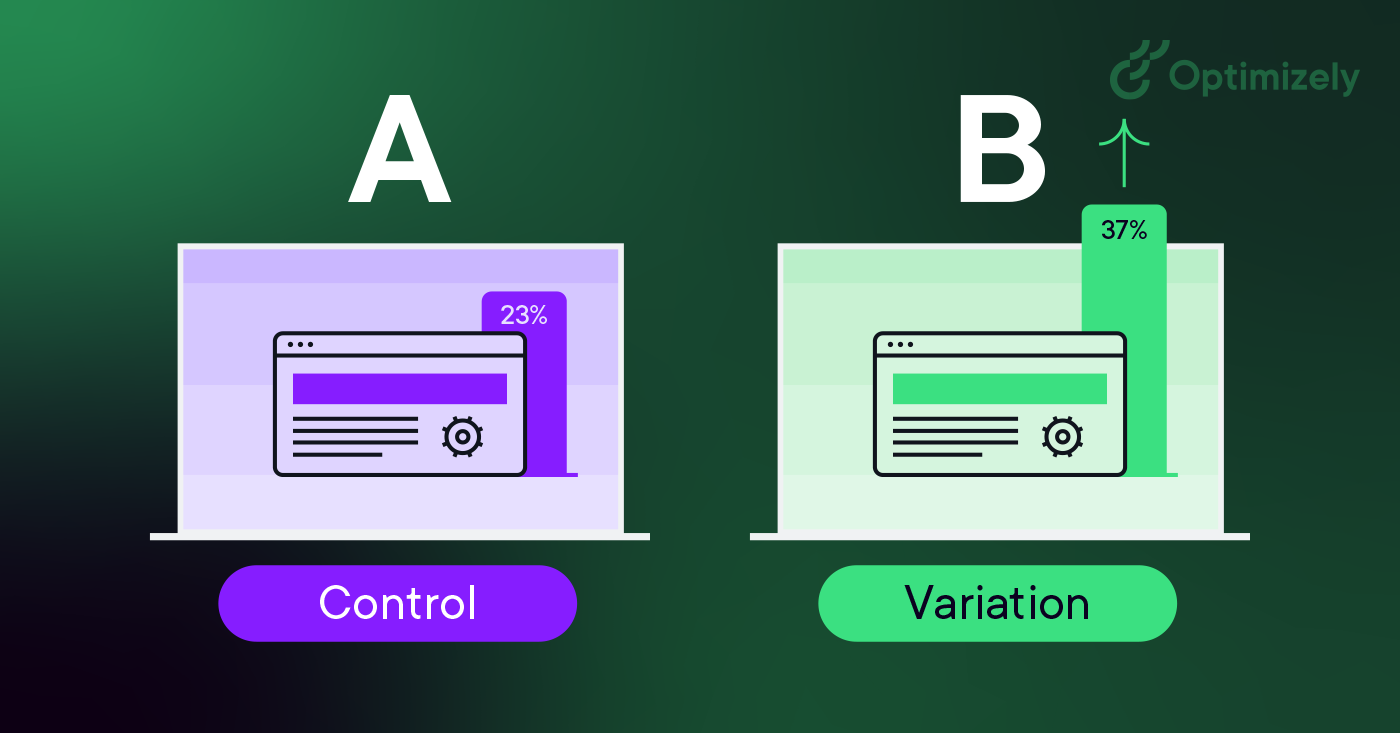 Try Google's Smart Bidding.
Google's smart bidding automates the PPC ad management process. You may use Google's machine learning technology to optimise your pay-per-click ads for a specific goal. Smart bidding can help you reach the greatest number of people possible or increase revenue generation.
Rather than relying on a human to make the best decisions, Google will analyse your data to learn what makes a user a potential customer for online and offline conversions. Don't stress the keywords or the broader plan; leave it all to Google's expert hands..
Wrapping Things Up
For success in PPC, you'll need technical knowledge and experience. It may appear that it does not function for some businesses, or that it may work to a certain degree.
However, there are several under-the-hood PPC mistakes that might occur and frequently pile on one another. Nevertheless, by working and understanding through particular mistakes or possible faults, we can ensure PPC acquires a fair shot, realises and obtains its full potential, and is not thrown off or locked away into a part of digital marketing or advertising teams and budgets.