The goal of semantic SEO is to provide a relevant and meaningful response to users' searches. It entails optimising for your consumers' intentions. Search engine optimisation, or SEO, is among the most effective online marketing strategies for improving site rankings in search engines.
The techniques of optimisation evolved in tandem with the evolution of
SEO
. Today, experts employ various strategies and practices, and getting to the top of the search results page becomes more difficult every year.
How can you make your site stand out from the crowd? Although it is still vital to apply the basic concepts of optimisation, they are no more as successful as they once were. Today, experts suggest focusing on semantic SEO in order to achieve the greatest results. But what is it, exactly? In this post, we'll delve deeper into semantic SEO.
What Is Semantic SEO?
Semantic SEO is Google's method of more precisely determining the intent of every single search query. Keywords don't always fit a user's search query perfectly. That's because when individuals conduct a search, they do not wait around wondering about what terms would best match with what they are searching for. Rather, they type a simple query or sentence.
Semantic search enables Google to determine the searcher's purpose as well as the background of their query in order to return more relevant results to their request, even if the information doesn't employ terms that are an ideal fit to the terms used in the search term.
If you Googled "affordable burritos in new york," for instance, you'd get a lot of results. The establishments in the neighbourhood that offer burritos on the more cheap end of the scale would be the first to spring up. Google uses semantic search to figure out that your enquiry is about restaurants in the location you're in.
Why Is Semantic SEO Important?
Google's search algorithms are continually being improved. It has been making numerous algorithm upgrades to boost the search results in order to bring a good experience. The launch of two updates, RankBrain and Hummingbird, demonstrates this. The first update concentrated on natural human language patterns, while the second version focused on using AI to analyse search results. Semantics and user intent was prioritised as a significant ranking component in these two upgrades.
What Impact Does Semantic Search Have On Your Content?
If you're looking for On-Site SEO, semantic search has an impact on your content strategy. If you only have one strategic term in your content, your strategy will be less successful. The reason for this is that the ranking techniques have changed. Remember that there are other methods to construct a query that will return the same results as your website mentioned.
And, because search engines can now detect people's intentions, you must
create your content
with the user's goal in mind. Many people are unaware that they have already been using Semantic SEO. In any event, there are a few things you should keep in mind when dealing with Semantic SEO
that
we will have a look at in the next chapter.
How to Approach Semantic SEO?
The main idea behind this strategy is to discover the underlying meaning of why customers are looking for specific content and then offer exactly what they want within your piece. Using Google's suggestions is the simplest technique to determine the consumers' genuine intentions.
Browsing at Google's "people also ask" and "related to search" sections is your best choice for finding out the underlying meaning of a certain query. What is the best way to create content based on these concepts? To assist you in this quest below is a step-by-step guide:
Begin By Conducting Traditional Keyword Research
Even if Google links users' queries to resources that provide the meaning they seek,
keywords
remain vital. As a result, keyword research is required even if you are creating content with semantic SEO in mind.
You can use any classic keyword research strategy that works for you at this point. The biggest distinction is that you'll want to concentrate on a comprehensive theme rather than a single critical point.
Consider a topic that is important to your website, then link it to a broader term to begin your keyword research.
Consider A Broader Topic
Next, rather than creating material around a single keyword, you'll need to focus on a broader topic. To do this correctly, answer the following:
What are the issues you're addressing?

What role does your content play in resolving these issues?

What other questions/problems can occur while you're dealing with the core issue?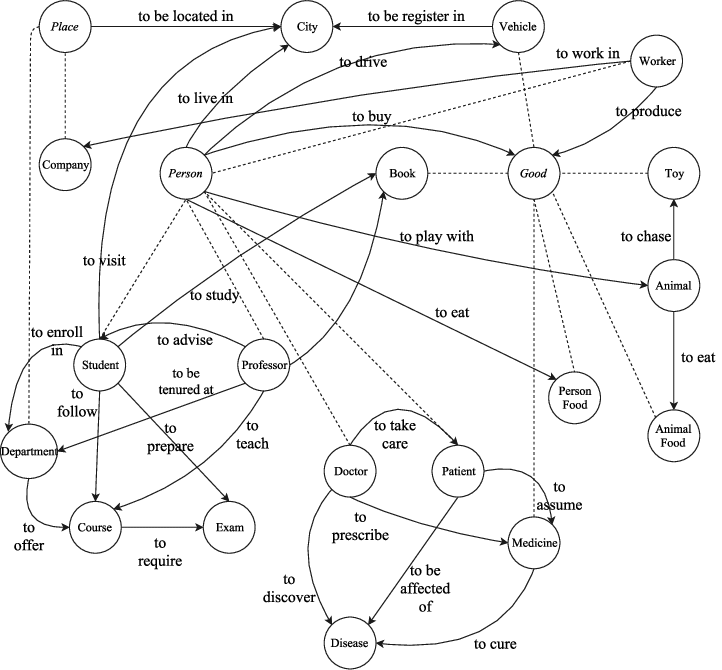 You can build content that addresses semantically relevant subtopics once you have answers to all of these questions. The next step is to look for similar phrases to your core theme. Including terms like these in your content will improve its visibility and rating.
Here are some suggestions for finding semantically related phrases:
Start putting your main keyword or phrase into the Google search box.

As you go along, you'll see a lot of suggested queries – this is how Google tries to figure out what the user wants to do, and it's where you'll find a lot of phrases that are semantically related to your main topic.

Type your target keyword and click the search to view the results.

Drop all the way down to the section titled "related to the search" once you've arrived at the results page. Additional related requests can be found in this area.

Make use of unique instruments for analysis.

Competitive keyword analysis tools can also assist you in identifying similar questions that you can incorporate into your content.
Make a list of similar phrases to utilise in your
content
using one or more of the strategies outlined above. Simply integrate them into the text later on when you're composing your piece. In the context of your essay, make sure that all of the phrases and concepts you utilise appear natural and spontaneous.
Explore Different Angles
Each piece of content has a core notion and responds to a specific question. When you consider semantic SEO, however, you must broaden this concept to a broader term and respond to a series of follow-up questions that may develop as you reveal the solution to your original inquiry.
The "people also ask" section of Google is a great place to look for questions that are semantically related to your topic—examining this part is a simple and cost-free technique to figure out what other questions you need to address in your material.
There are a few other resources that may be useful. For example, BuzzSumo has a handy question analyser that searches major sites like
Reddit
,
Quora
, and others to provide a list of the most popular questions on a given topic. This functionality, however, is only available in the premium edition.
Browsing these platforms will allow you to identify the problems that people in your industry encounter. You'll be in a better position to give solutions through your content if you understand the issues.
Apply Correct Formatting
Finally, it's critical to follow fundamental formatting guidelines and SEO best practices. To refresh your memory on how to create high-quality
content
, here are a few crucial points to remember:
Each piece should be well-structured and readable.

Generate content that is distinctive and relevant;

Consider making attention-getting headlines.

Incorporate media to keep viewers interested.
Also, double-check that you're using a paragraph, list, bullet, and header tags, when suitable.
Pleasant User Experience
At the end of the day, a great user experience takes precedence over all other considerations. Consider this scenario: your website includes long-form content and all of the necessary semantic SEO features, but it is difficult to browse and slow to load. So, what do you think is going to happen?
Even if you have all of the essential SEO features in place, your website may still suffer from a poor user experience. As a result, concentrate on the
user experience
while also optimizing for mobile users.
How Can A Website Be Semantically Optimised?
The way people find content on search engines is rapidly evolving, and semantic SEO is playing an increasingly important role. Because semantics has an impact on search engine algorithms, it's past time for people to start optimizing their websites for semantics.
It is not difficult to achieve successful semantic optimization. It does, however, take time and work to exhibit its full potential, just like any other SEO technique.
Without a doubt, SEO is fast-paced and controversial. Every year, it presents specialists with more complex challenges while also providing new chances with each upgrade. The advantages that SEO can provide businesses are nearly limitless. As a result, combining some of the most popular SEO strategies into your overall plan makes sense.
Among the most notable benefits of semantic SEO over other existing options, today is that it performs well over the period. Semantic SEO refers to White Hat SEO strategies instead of some unethical techniques that may produce quick results. These methods are ideal for developing a long-term plan because they respond to the actual audience rather than the expectations of search engines. Such practices ensure longevity and consistent, long-term outcomes.
Overall, the primary goal of semantic SEO is to deliver more relevant and valuable content to the user. On the other hand, such material
generates more traffic
and stands out from the crowd. As a result, concentrating on semantic SEO might put you on the path to success!
You can always trust our
SEO services
for consultancy on how to implement Semantic SEO on your own website.